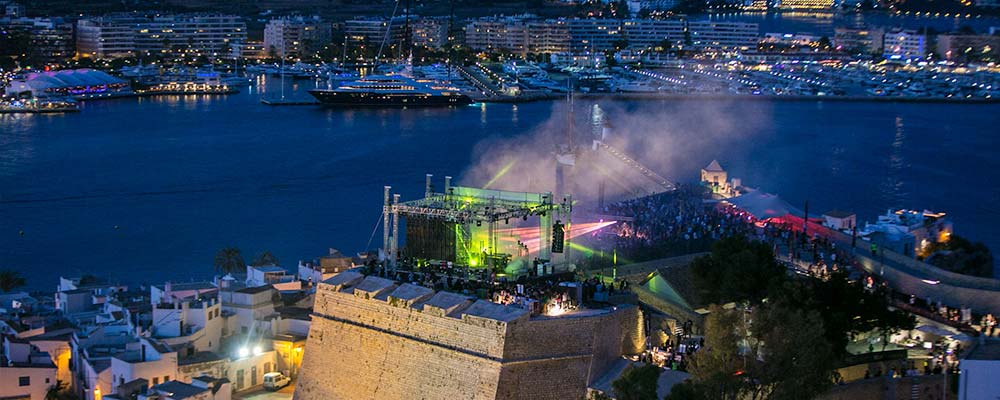 The International Music Summit Ibiza 2019
IMS was created in 2007, it is an inspirational, educational and motivational platform dedicated to creating awareness of and appreciation of electronic music. The conference is held worldwide, events globally in Los Angeles, China and of course, Ibiza.
It has been described by media as the "TED of music conferences." Ibiza was the place where the industry had congregated every Summer, so naturally, it was the starting point for the vision of IMS.  IMS Ibiza is a full on, jam packed three-day event with a panel of industry leaders. There are live seminars and debates amongst said leaders of the international music community. The event has become a major source for press launches, industry deals and is a talking point of media globally. A celebratory banquet, the IMS Legends Dinner, takes place to honour a leading pioneer in the music industry. Past artists that have received the award include Pete Tong, Carl Cox and Fatboy Slim. The IMS Grand Finale Festival takes place in the historic Dalt Vila location, yesterday was the final day of this year's festival.
So, onto the IMS Round up 2019.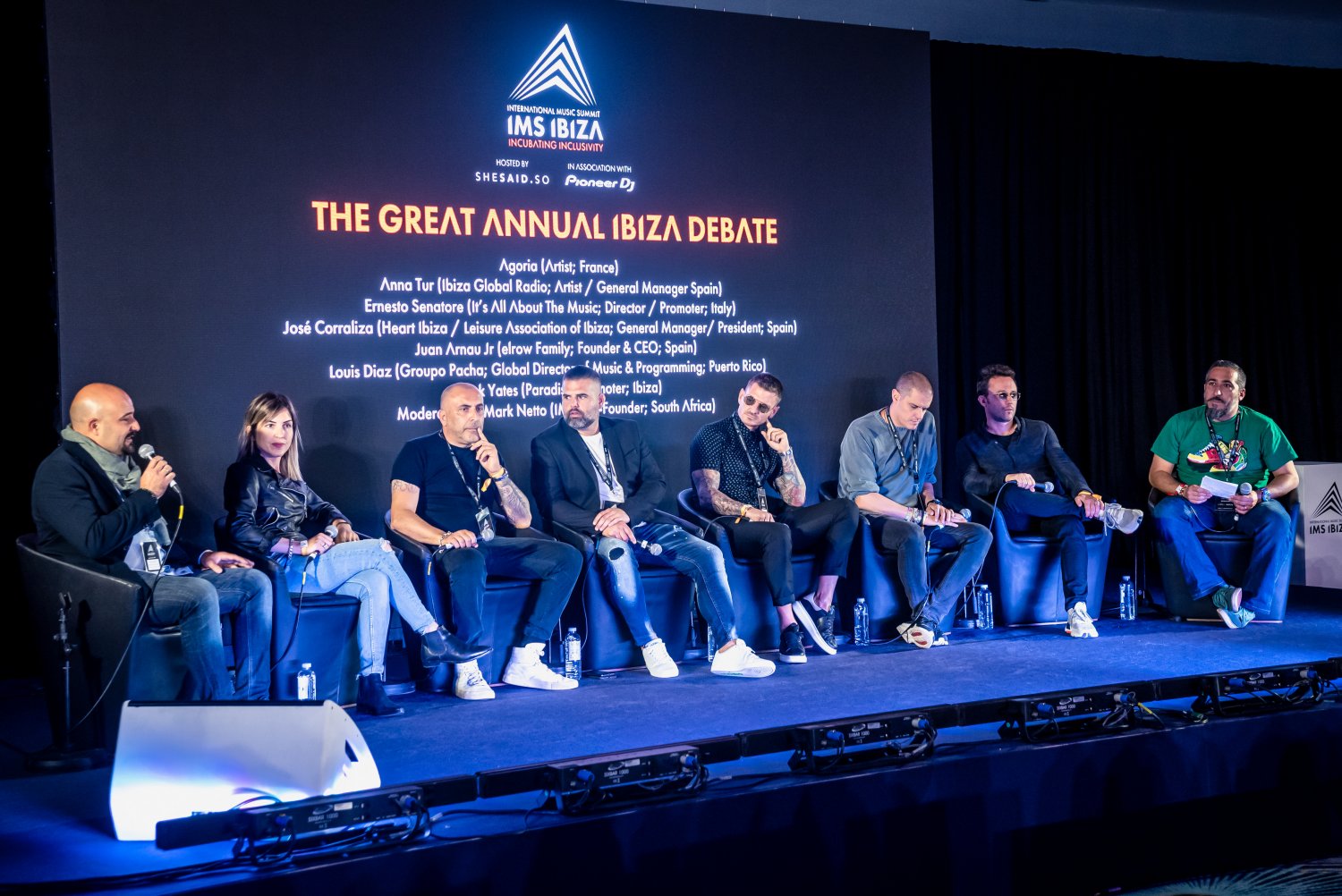 This year's edition boasts a wide array of speakers from across the globe, including Jax Jones, Ida Engberg, Nick Yates and industry heads from Apple Music and Soundcloud.
"Politics aside. For me, Ibiza is the most magical place in the world. You always get butterflies. You can always rely on Ibiza to bring you back up." – Nick Yates, Promoter
This year's panel had a lot to discuss, this year being one of the hottest debates yet, taking place at Hard Rock Hotel. Sparking discussions around different music genres and whether there was enough variety on the island. From opinions of there being a lot of the same music, and the need for Ibiza to have a wide range, there were some on the panel that welcomed the emergence of new music.
Ibiza has always been a hotspot party destination, but over the years, the price to holiday on the infamous island has sky rocketed. So of course, money was going to be a hot topic. Super clubs increase the costs of their drinks and entry fees every season, in some places the cost is positively extortionate. Even hotels and flights have shot up, so what was a holiday destination you would visit a couple of times a year, it has now become an island you visit once a season.
"I do agree with the point that Ibiza has a magical spirit to it. A vibe that allows you to be who you want to be. That's where the ideas of the Shhh… parties came from. Small intimate nights where you meet likeminded souls and meet new friends. Places to experiment and find new trends. That's Ibiza. That's IMS." – Justin Douglas, ATC Owner & Shhh… Founder.
Ibiza politics was a strong and not surprising topic. There has been a lot of conflict between the authorities, tourists and residents over the last few years, with it seemingly gradually getting worse. Both Anna Our (Ibiza Global Radio / Artist) & Nick Yates ( Paradise / Promoter) were very passionate, Nick sharing his view : "I believe the government is sucking the life and soul out of the island's nightlife."
Also on discussion, DJ Culture and how DJs are becoming brands themselves and taking over the power that party brand names used to hold. No longer is it important to have a record label or a big name, the face of a DJ is now in the spotlight and this is very clear throughout Ibiza. Clubs used to be the key players, but this shift is now in the hands of DJs. Not everyone welcomed the idea of the superstar DJ, pointing out that a good party has many ingredients – including the venue and the right people.
"If this industry collapses; then the island will collapse. There has to be a plan for (the future)." – José Corraliza, President
What are your opinions on these talking points? It will be interesting to see how this season in Ibiza goes and to see if anything changes. There is a lot of noise around these topics and it seems the island will change, and not for the better, if things do not change.
* Quotes from Ibiza Spotlight.