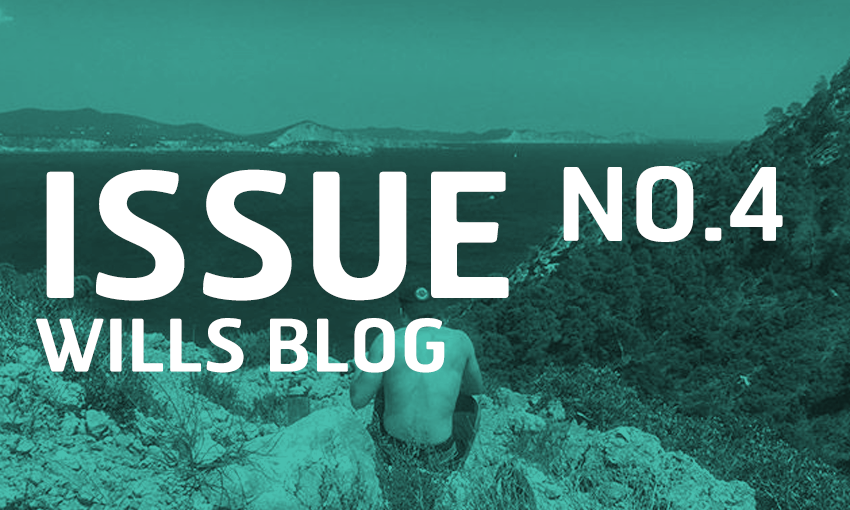 Will's Weekly Blog #4
Will's second week in Ibiza is one of exploration… in more ways than one.
Exploration is a concept that I always believed to be very literal. I thought it was the process of physically going somewhere you haven't been before, in order to learn about it. However, this week I have realised that it is so much more than that. I guess that's kind of going to be the theme of this post.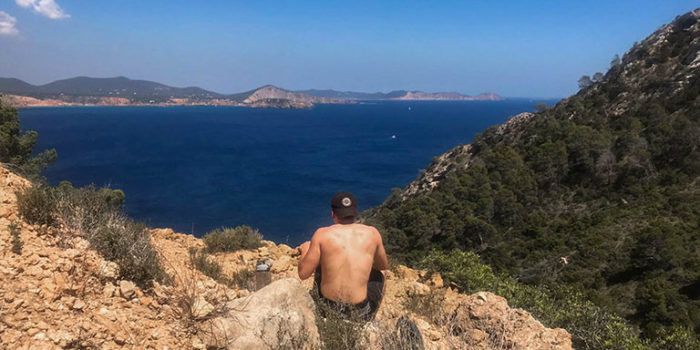 My first expedition of the week came in the form of a night out with the team from TheHUB to see Black Coffee perform at Hï, one of the super clubs in Playa d'en Bossa. Contradictory to the expectations of a typical 20-year-old, I'm not normally the clubbing type. However, even I can't deny how brilliant the atmosphere at Hï was. From going in and dancing behind the decks with Paul Reynolds, to sitting out on the terrace in a tipi laughing, my first ever Ibiza club experience was a belter. We all danced and laughed as the hours drifted by like minutes, and the night turned into the morning.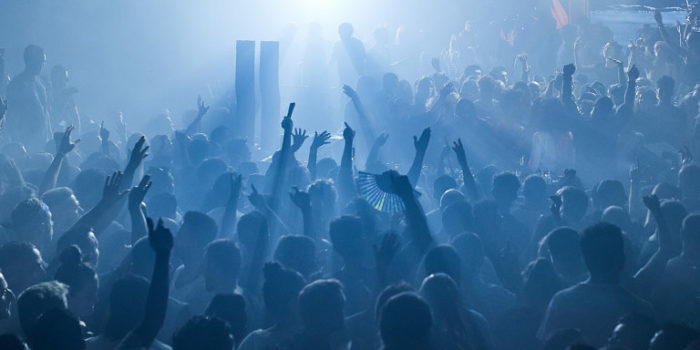 Wednesday morning started like any other at TheHUB. I was sat quite contently at my desk, now sipping on black coffee rather than dancing to it, working away in my own little world. I had completely zoned out of the casual conversation and furious hammering of MacBook keyboards around me, however I was soon brought back into the room when Lisa leapt up out of her chair and screamed.
Turns out she was on the phone to Justin, who had decided to turn up on the island completely unannounced and was now going to take Lisa and I kayaking later that day down by the Hard Rock Hotel.
Now, I've been fortunate enough to travel to different areas of the world, but I have never been in water quite that crystal. The whole afternoon consisted of movie-montage-worthy bliss and tranquillity, interspersed with what would be considered as slightly less romantic periods of frantic rowing, splashing, and spluttering to fight against the Mediterranean waves.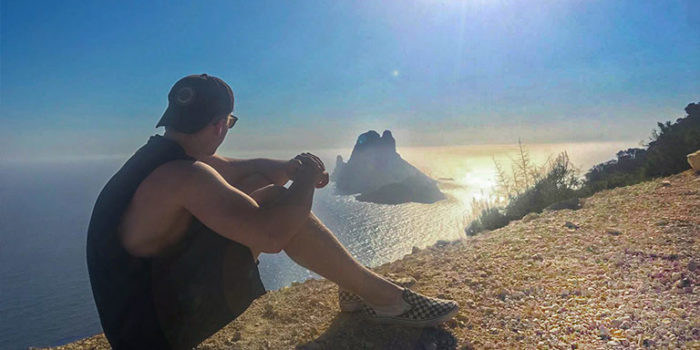 In terms of exploration, I think you'd struggle to find a more literal example. However, perhaps more figuratively, last week allowed me to delve into a different type of unchartered waters. For someone who is chasing a career in social media, I see last week essentially as 'Social Media 101'. I learnt more relevant and applicable knowledge last week than over 2 years of university.
Learning about the massive world of software available for businesses to manage their social channels has blown me away. Laura, About Time's Social Media Strategist, spent time with me on Thursday walking through Hootsuite and Sprout Social, as well as giving me the opportunity to show her the social media schedule and activity matrix I have been developing over the last couple of weeks.
I really appreciate the time the team has taken to show me the ropes since I joined, as I'm already finding ways to implement what I've learnt into the work I'm doing. Perhaps even more so than my adventures around the island, the journey I'm on in terms of learning about social media management has completely captivated me.
I feel like sometimes you sit back and realise, "yeah, this is where I want to be"; you could say that summarises the whole of last week for me.
And as if it could get any better, I spent Sunday afternoon with Kitty, another intern working at TheHUB, at Cala Llentrisca, a hidden pebble beach located at the foot of the island. To get to the beach we had to walk about a mile down winding and uneven goat paths, climbing through reeds and over boulders. It took about an hour or so, but we were eventually greeted by the quaint, secluded coastline and proceeded to spend the afternoon swimming in the sea and sunbathing on the shore.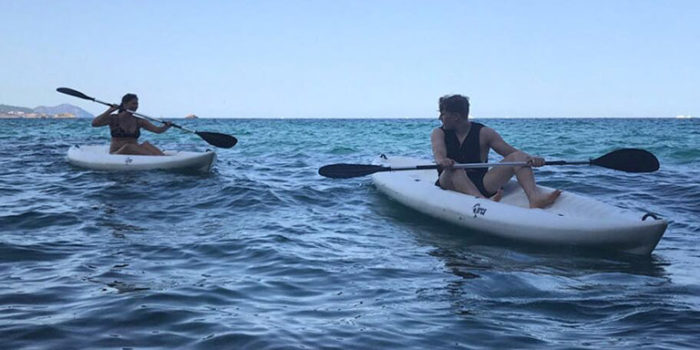 Whether or not there is metaphor here about my internship and walking through uncertain and challenging paths, to finally be rewarded with a stunning slice of paradise, I'll leave up to you.
Maybe it's something I'll be able to refer to later down the line if I eventually float back down to Earth, following the massive high I've been riding for the past two weeks.
Until then though, I'm just going to sit back and enjoy the view. Stay tuned.