The Project
Expanding a high-end party brand from the UK into the competitive Ibiza market
'Shhh…' is a well established, high end and very exclusive party experience in the UK, with sell-out events and a loyal following. It's a collective of like-minded souls who are passionate about crafting intimate nights at unusual venues. Big name house DJs like Jeremy Healy, Brandon Block and Graeme Park provide an uplifting soundtrack for the more affluent, well dressed crowd to let their hair down to. The events are held every few months so as to keep everything very special and people coming back for more. Needless to say, they are always sold out.
As an agency, we've worked with Shhh… from the beginning, nearly 3 years ago. Our in-house team created the brand concept, the logo and visual identity as well as all the digital content.  From social teaser campaigns to website and after movies. Things stated to progress further and now Shhh… was to face the ultimate test – could it cut the mustard in Ibiza – the global epicentre for dance music culture?
Location Location Location! STK at The Ibiza Corso Hotel proved to be the perfect venue for a series of secret terrace parties.
Selecting a key venue with the right feeling was one of our primary tasks. An environment that felt luxurious and welcoming. Upscale alternative restaurant STK Ibiza was chosen as the home for a series of special events, located on their terrace overlooking Marina Botafoch with jaw dropping views of the Dalt Vila across the water. What an absolutely incredible open-air location this proved to be, where our guests said they loved watching the sun go down over the yachts while getting to hear their favourite house and disco classics.
The concept behind the night was about bringing back the authentic essence of what made Ibiza great for the masses back in the day when it first came into the spotlight as the party capital that it has become known for. It was about taking guests on a musical and sensory trip back to the island's heyday. "When beautiful people moved to those iconic summer classics, DJs were praised like gods and the island's clubs were on everyone's lips."
We worked closely with the Shhh team on every aspect of bringing this concept to life, sharing our very best contacts and expertise on DJ bookings, decor, dancers, photography, videography, sponsorship and media partners.
The result was 6 packed out, sexy and glamorous parties that became the talk of the island and beyond, with thousands watching the live stream feed from around the globe each week. World famous DJ's including our good friend Sarah Main, Jeremy Healy, Brandon Block, Alex P, Jason Bye our very own Lisa Chadderton took to the decks.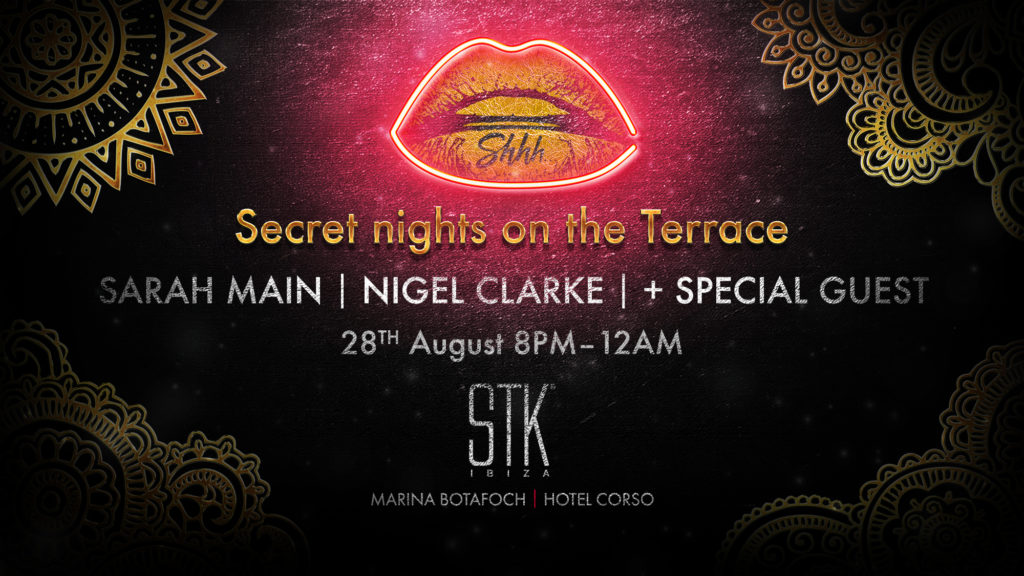 Content is King! How we used creative video content, Facebook Live Stream and a media partner like Ibiza Global Radio to boost reach and engagement
Creating compelling, high impact video content that could be used to promote the events online and drive engagement on Shhh social media platforms was essential. Working with our favourite audio visual team, we produced a series of high energy videos that really communicated the Shhh experience and positioned the brand perfectly, as did the photography. Over the 6 week period that the events took place, the Shhh Facebook page had over a 50% increase in new followers.
Another crucial factor in the success of the marketing was working with a strong local media partner like our friends at Ibiza Global Radio, the islands leading electronic radio station – if not the world's. On the day of each party we took our DJs into the Ibiza Global Radio studios where they did a live radio show that went out across not only the FM radio station but also on Ibiza Global TV and online via their website and app. This gave massive pre-promotion for the event, building excitement and anticipation. It also allowed the Shhh brand to align itself with the island through this well respected authentic Ibiza media group and for the Shhh… sound to be communicated loud and clear.
We delivered a high-quality weekly Facebook Live Stream of the party to help drive social media engagement for Shhh and of course partnering with IGR ensured we got a much bigger audience for this. By streaming live through IGR's FB page as well plus the Shhh… page, we were able to get a reach of around 25,000 views per stream on Facebook.
Partnering with Ibiza Global Radio across their various platforms as well as the impact of our own channels meant that we had an average weekly campaign reach of a whopping 1.9 million worldwide.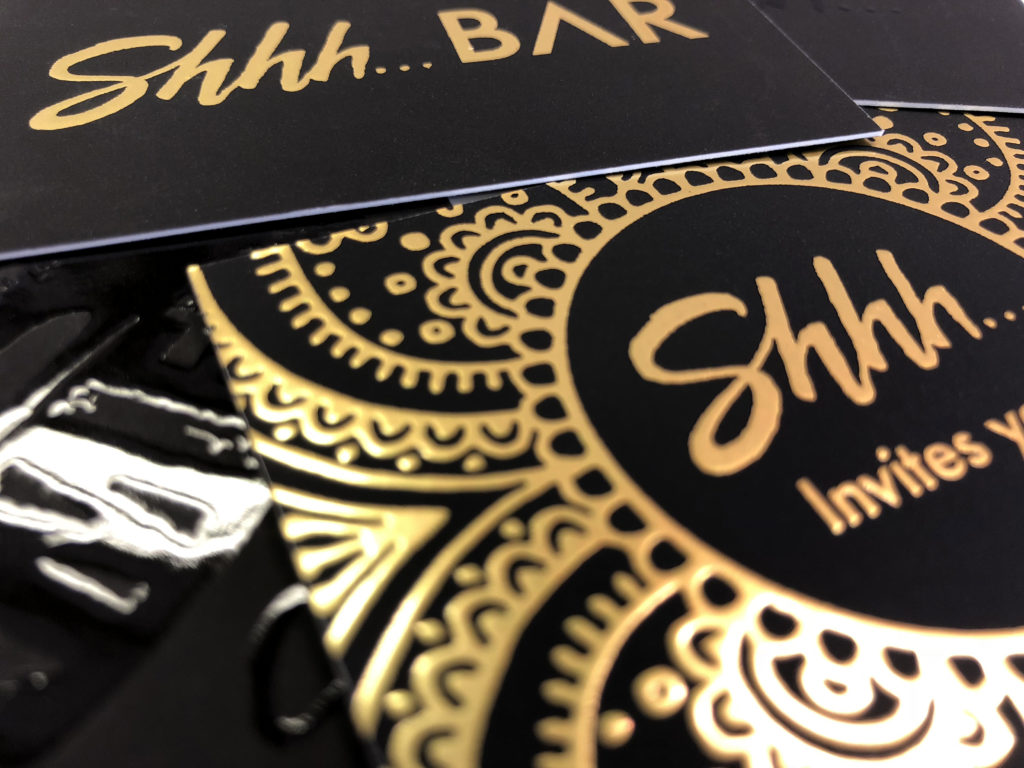 Speaking of perfect partnerships, having a creative partnership with our event management and ticket platform helped us create highly impactful landing pages and ticket options for the events too. Making it really easy for us to handle all pre, during and post communications with our guests, from the initial email and social media posts through to SMS messaging to welcome guests and raise the excitement on the night.
The secret's out! We received nothing but positive feedback!
The feedback we have had about Shhh… has been phenomenal, it seems the events really struck a chord with both residents and tourists, with many people saying that Ibiza has been missing an event like this. The atmosphere was so good at every party and the attention to detail that was put into every aspect really paid off. The amazing 'Vibe Team' of dancers and stylists helped to make special connections with every guest and set the tone for them to really let their hair down. The comments about them were overwhelming. Just like the events in the UK, the Shhh… parties had an intimate family vibe to them and felt very much about bringing friends together, both new and old.
We were delighted with the feedback, especially of what the Head Honcho of the STK chain himself had to say. "We loved working with Justin and the Shhh team throughout the summer of 2018 on the Terrace at STK Ibiza. We found their team to be very professional and efficient and we were very happy with the events and the demographic that it attracted. The entertainment and music were great and we are looking forward to working with Shhh again in 2019"
Watch this space for a Shhh… party near you soon!